Practical AWS - 2nd edition (2020)
If you buy Practical AWS now, not only you will save 80%, but you will get the 2nd updated edition + all the future updates.

Thousands of learners and AWS enthusiasts, like you, enrolled the first edition.


You need a practical guide inspired by real use cases and examples. Real-world examples as teaching strategy makes learning more meaningful.

Practical AWS is a complete and detailed training to master common AWS services. It's designed for beginner, intermediate and advanced levels.

You will be guided step by step from the simple basic concepts to the powerful advanced features in order to master the AWS essentials ecosystem from development to production using a variety of technologies & services

Using the Practical AWS course, you will learn how to use more than 20 AWS services in development and production environments.


You will be able to put a plan for an effective development and deployment strategy to get the best results for your AWS environment.


You will be able to build self-healing & highly available cloud infrastructure and services.


---
Order Practical AWS now
and save 80%

---

This is a limited discount.


$200
$

39

One shot payment

Buy Now, Save 80%
What's included ?
+21 chapters
Private slack support with fellow course participants
Lifetime access to the online course
Get all future updates in your inbox
Terminal sessions recordings/videos
The definitive AWS cheat sheet
Secure payment & instant access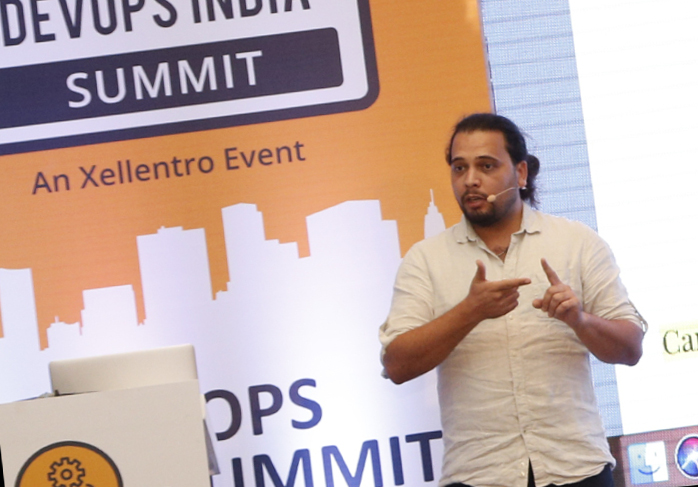 ---
About the author
Aymen is a Cloud & Software Architect, Tech Entrepreneur, Author, founder of eralabs and Faun. He lead several community projects around DevOps, followed by more than +25.000 developers and DevOps enthusiasts worldwide. According to TechBeacon, Aymen is one of the top 100 DevOps professional to follow.

Aymen has more than 10 years of experience in system and software engineering and, DevOps/Cloud/DistributedSystems.

He is leading eralabs, one of the top 10 DevOps companies in Europe according to CIO Applications, and providing DevOps consultancy and training services to companies, some of them are in the top 10 world class companies.

Examples of what readers thought about our courses
Content wise this is the best book I had come across.

I've been using docker ecosystem for 1 year or so.

I had tried to refer to various documentations available and purchased courses on Udemy, Linux Foundation as well but none of them is as comprehensive ,hands-on, practical use-case driven which this book covers.

I will surely refer this to professionals working in area of SDN,NFV and using docker on a daily basis.



---
I like the video tutorials, much practical, I recommend it to avid self-learners!



---
We are trusted by more than 10.000 developers and DevOps enthusiasts worldwide
99% of our users are satisfied with our courses and training.
@eon01 Great book on salt!!!

— Brandon James (@brandonajames) December 22, 2015
Great book! Helped me to finish few projects based on Docker. Thank you Aymen!

— Eugene Karmazin (@QsingularIT) June 3, 2017
#fyi Learn AWS the Practical Way https://t.co/ZftHOGBlEe

— Angsuman Chakraborty (@angsuman) March 4, 2018
#FYI Learn Amazon Web Services the Practical Way https://t.co/GpENfiEucb #aws 👀 @eon01 🚀🚀

— Stephane Moreau (@steevivo) November 22, 2018
it's ok) but really wanted to read you book. Looked through table of content, and I bet it's awesome!)

— Eugene (@liongen) September 13, 2017
Practical #AWS: Learn AWS the Practical way. https://t.co/8Zq1oEetx3

— Mathieu Adam (@Garag) March 2, 2018
Need to get up to speed with #docker and #devops, I highly recommend "Painless Docker" (https://t.co/IatBZaB7UY) by @eon01. A superbly nice guy.

— Alex Ewetumo (@influx6) June 7, 2018
Practical #AWS: Learn AWS the Practical way. https://t.co/vJmOYp3lCn by @eon01

— Vishal Sinha (@vishalsinha) March 2, 2018
I got Painless Docker - The Basic Package from @eon01 on @Gumroad: https://t.co/Qjz5XLIiae

— Olivier Kautz (@olivier_k) September 4, 2017
I got Practical AWS from @eon01 on @Gumroad: https://t.co/H4NiXlF3zN

— Jakub Jarosz (@qba73) March 1, 2018
@eon01 Thanks for following back :) love the content you share (especially regarding Docker and ES)

— Ariel Assaraf (@ArielAssaraf) June 14, 2017
Practical AWS Training https://t.co/pdpK0uyOwE @eon01

— Sebastián Pizarro (@nutseba) February 28, 2018
Mon résumé de l'intéressant #meetup sur #docker présenté hier par @eon01 dans les locaux de @_hellocomet https://t.co/GqgdflV3N9 pic.twitter.com/lxIgcvXg1a

— Sebastien Lucas (@sebastien_lucas) February 9, 2018
Wow, what an excellent write up!
Thanks @eon01 you've explained #Rancher better than we do! https://t.co/VpxPO6Ej01

— Shannon Williams @KubeCon (@smw355) April 6, 2017
---
100% MONEY BACK GUARANTEE
---
If you follow my courses and the examples I show you and don't get any result within 30 days, I will refund you 100% of your money.
FAQ
Frequently Asked Questions
---
Got a question? We've got answers. If you have some other questions, send an email to support@eralabs.io